Why Partner with Travel Insured International?
Dependable Coverage for Your Travel Clients.
Travel Insured's Worldwide Trip Protector plans provide critical trip cancellation/interruption, medical/evacuation, and baggage coverage that your clients might not otherwise benefit from under the terms of their other policies.
A+ Rating.
Through our unyielding dedication to customer service, Travel Insured has earned an A+ rating from the Better Business Bureau and a 5-Star Editor Review from TravelInsuranceReview.net.
Dedicated Account Managers, Plus Group and Corporate Support.
Each of our agencies works with a dedicated account manager who can help with general inquiries, special circumstances, claims questions, and any other aspect of our travel coverage. You can also contact our Group and Corporate coordinators at any time for support on these specialized travel protection plans.
Proud Member of:
24/7 Emergency Non-Insurance Travel Assistance.
Non-insurance Travel Assistance services, such as ID Theft Recovery and Emergency Cash advance, provide additional security and convenience for your clients at no extra cost.
Non-insurance Travel Assistance Services are provided by an independent organization, C&F Services, and not by United States Fire Insurance Company or Travel Insured International.
---
How to Become a Travel Insured Partner
Submit the Become a Travel Insured partner form.
One of our sales managers will contact you to review our travel protection plans.
We will forward a partnership agreement for you to complete, as well as any licensing/appointment forms required by your state.
In 2-6 weeks, depending on the time required by your state insurance department to process your forms, we finalize your partnership agreement.
Why isn't the signup process completed right away?
The process takes some time for the following reasons:
We work with you to make sure that your state filing for selling Travel Insured is fully in order.
Your dedicated account manager takes the time to review your travel protection options so you can offer the right coverage for your customers.
To learn more about how your agency can partner with Travel Insured International, please contact our Sales Team at 1‑877-778-0978 or complete the partner form.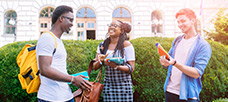 Group Plans
In addition to our main Worldwide Trip Protector plans for individuals and family travelers, Travel Insured offers plans for adult and student group travelers.
To learn more about offering our group plans, email us at [email protected] or call the Group Desk at 844‑440‑8113.

TAP: Travel Insured Agent Portal
The Travel Insured Agent Portal (TAP) our booking tool that allows you to quote and purchase plans quickly, easily, and directly from your desktop.
Travel consultants have challenged us to improve the quoting and booking process, and that's exactly what TAP does.
Learn more about TAP