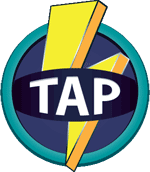 Welcome to TAP: Faster Quoting and Purchasing
Welcome to the Travel Insured Agent Portal (TAP), the fastest, easiest way to book travel protection!
You made the request and we have listened. Travel consultants have challenged us to improve the quoting and booking process, and that's exactly what TAP does.
TAP focuses on core functionality: quoting, booking, saving quotes, emailing quotes and accessing saved quotes and purchased plans. There are also additional features built into TAP that we hope you find useful, like the client import using data from past plans, and the ClientBase import/export using Live Connect. The purpose is to make the quote/purchase process as fast as possible.
Attention ClientBase Users
ClientBase users are able to use the award-winning Bulk Quote feature in TAP. With Bulk Quote you can send multiple custom quotes to clients who have booked travel, but have not booked travel protection. This may increase the number of travelers who decide to purchase a plan, ultimately helping to grow your own business.
2017 Travel Weekly Silver Magellan Award Winner
Downloading and Installing TAP
Please note that at this time, TAP is available for Windows only. If you use a Macintosh or another non-Windows operating system, you can continue to quote and purchase through the website.
TAP is a lightweight application that you can quickly download and install directly onto your desktop as follows:
On a Windows computer, click the Install link below.
If the following dialog box appears, your installation should complete on its own.

If the dialog box above does not appear, the following quick video will guide you through the process.

Logging In
You will not need a new username and password for TAP. You can enter the same login credentials you already use to access the Agent Dashboard on travelinsured.com.
Additional Training Resources
We are confident you will find TAP very easy to use. The following additional resources are provided just to help you get started.
Recorded Webinar: TAP Training - a recorded webinar explaining how to use TAP
TAP Infographic - an infographic detailing how you can use TAP
TAP Overview & Workflow - a PDF detailing TAP functionality
TAP Tips - a quick PDF reference for using TAP
ClientBase Setup for TAP - a PDF outlining ClientBase integration with TAP
Support
If you have any questions, please don't hesitate to contact our Sales Support team at 1‑877‑778‑0978 or [email protected].
Thank you for your interest in TAP and your ongoing partnership with Travel Insured International.
Install